The Czech Republic's capital city of Prague has long played a central role in the artistic culture of the Slavic sphere. From the late 1910s the city was in the forefront of dynamic cultural activity, becoming a hub for the burgeoning Czech avant-garde, and ever since has exerted a major influence throughout Europe, Russia, and elsewhere. In Japan, too, interest in Czech artistic culture, including crafts like book design, illustrated books and animation, has surged in recent years.
This exhibition, which focuses on the photographic expression that has played such an important role in Czech artistic culture, will introduce the work of ten of today's most representative modern Czech photographers.
Vladimír Birgus • Václav Jirásek • Antonín Kratochvíl • Michal Macků • Dita Pepe •
Ivan Pinkava • Rudo Prekop • Tono Stano • Jindřich Streit • Tereza Vlčková
Through the works of these artists and the diverse photographic genres in which they pursue their craft, from portraiture and landscapes to montages and documentaries, this exhibit will look at the current state of modern Czech photography and explore the way it has cultivated new expression by continuously building upon a rich tradition and history that extends back to the dawn of photography.

Photographic technology came to Czechoslovakia in the 1830s, very soon after the advent of photography itself, and was quickly embraced by great numbers of new photographers. By 1900 photography had become an important expressive medium, with many talented photographers coming to the fore, among them the well known František Drtikol, Josef Sudek, Jan Saudek, and Josef Koudelka. Under the new freedom that followed the 1991 dissolution of the Soviet Union, artistic culture from former Communist bloc countries exploded into the world at large, and Czech photography, too, rode this tide to garner broad recognition throughout the Western world. In 1998 and 1999, the exhibition Modern Beauty: Czech Avant-Garde Photography, 1918–1948 was shown to huge success in the cities of Barcelona, Paris, Lausanne, Prague, and Munich, helping to bring Czech photographic art even greater worldwide recognition. In 2005, another exhibition, Czech Photography of the 20th Century, was held in two locations in Prague, the Museum of Decorative Arts in Prague and the City Gallery Prague. This exhibition, the first of its kind and scale in the Czech Republic, traced the history and development of twentieth-century Czech photography with its showing of about 1,300 works by over 400 Czechoslovakian photographers. In 2009, it traveled to the Art and Exhibition Hall of the Federal Republic of Germany in Bonn.

This exhibition, Darknesses for Light, is the first in Japan to explore the state of modern Czech photography and consider the unique expressiveness and high standards of quality that have earned it such strong worldwide recognition. Featuring roughly fifty works by ten of the most notable Czech photographers working today, it offers an in-depth look at Czech photography and its particular emphasis on the development of monochrome expression.
■Participating Artists
Vladimír Birgus

Born in 1954 in Frýdek-Místek, Czech Republic.
Birgus' subjects include composed images of urban landscapes and people. He is also active as an educator and photography researcher.

Václav Jirásek

Born in 1965 in Karviná, Czech Republic.
Jirásek's subjects include portraits and landscapes comprised of aesthetically powerful images associated with decay and death, and express the responses these stir in people.

Antonín Kratochvíl

Born in 1947 in Lovosice, Czech Republic.
Kratochvíl is active in the realm of portraiture and documentary photography, and he is known for embracing a dramatic reportage style that has earned him an internationally recognized voice.

Michal Macků

Born in 1963 in Bruntál, Czech Republic.
Macků's themes include the loss and breakdown of identity, and he has also created a series based on "gellage," a technique of his own devising.

Dita Pepe

Born in 1973 in Ostrava, Czech Republic.
Pepe's themes include the diversity of women in contemporary society, including a Self-portrait series in which the artist herself appears in disguise in various settings and situations.

Ivan Pinkava

Born in 1961 in Náchod, Czech Republic.
Pinkava's Biblical subject matter is often inspired by mythological, classical, and medieval artistic masterpieces.

Rudo Prekop

Born in 1959 in Košice, Slovak Republic.
Prekop's original work features staged photographs that often incorporate added elements like torn paper and mirror fragments.

Tono Stano

Born in 1960 in Zlaté Moravce, Slovak Republic.
Stano's imaginative, refined monochrome works highlight the female body as a motif.

Jindřich Štreit

Born in 1946 in Vsetín, Czech Republic.
Štreit is a documentary photographer who travels to various regions around the world shooting photographs that speak to the presence and beauty of people living simple lives.

Tereza Vlčková

Born in 1983 in Vsetín, Czech Republic.
Vlčková's models are often girls of various ages placed in ambiguous locations and eras to create mysterious images reminiscent of mythology, fantasy, and fairy tale.
■Exhibition Details for Darknesses for Light — Czech Photography Today
Organized by:
SHISEIDO CO., LTD.
Dates:
June 19th (Sat) through August 8th (Sun), 2010
Location:
Shiseido Gallery
Ginza Shiseido Building, B1
8-8-3 Ginza, Chuo-ku, Tokyo 104-0061
Hours:
Weekdays 11:00-19:00
Sundays and Holidays 11:00-18:00
Closed on Mondays (including July 19th a public holiday)
Admission:
free
Supported by:
The Embassy of the Czech Republic in Japan
Czech Centre Tokyo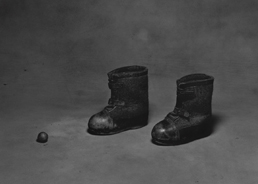 Ivan Pinkava
"Shoes for Joseph Beuys" 2003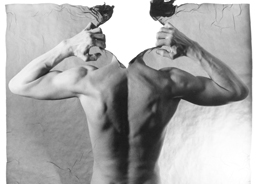 Michal Macků
"Gellage no.6" 1989
Tereza Vlčková
"Two" 2007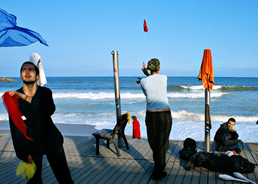 Vladimír Birgus
"Barcelona" 2002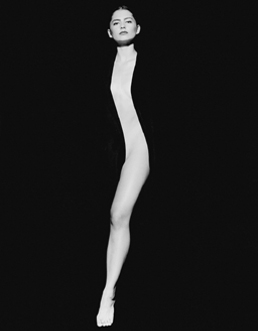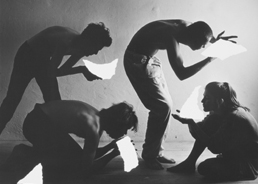 Rudo Prekop
"Hiding Game" 1988

Václav Jirásek
"The Cherries" 1998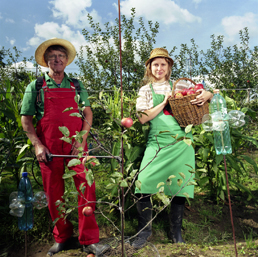 Dita Pepe
"Self-portraits with Men" 2005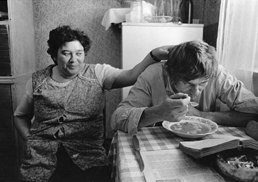 Jindřich Štreit
"Huzová" 1986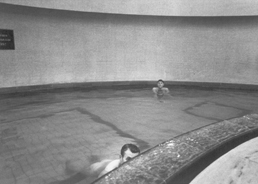 Antonín Kratochvíl
"Suspicion, Hungary" 1992