Past Exhibition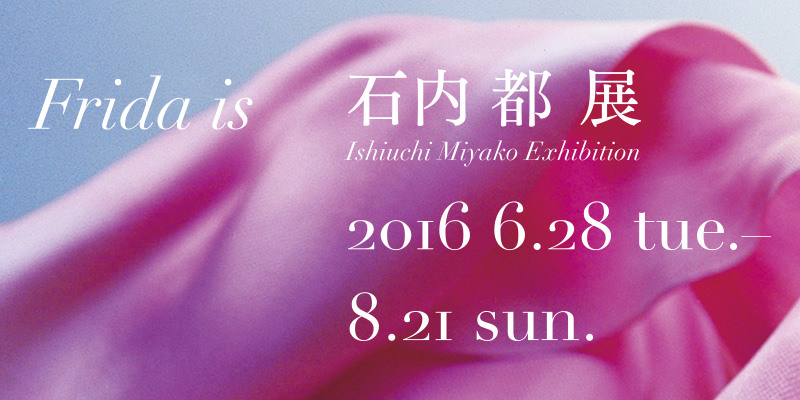 The Shiseido Gallery is pleased to announce that it will host a solo exhibition, titled Frida is, by Japanese photographer Ishiuchi Miyako. This exhibition will feature thirty-one works selected from Ishiuchi's Frida by Ishiuchi and Frida : Love and Pain series.
In 2012, Ishiuchi was invited by the Frida Kahlo Museum in Mexico City to spend three weeks photographing artifacts from the life of the renowned Mexican painter Frida Kahlo.
The Frida Kahlo Museum (often referred to as "the Blue House" for its cobalt-blue exterior walls) is housed in the Kahlo family home where Frida was born. The displays nowadays include numerous personal artifacts once owned by Frida Kahlo—corsets, clothing, shoes, rings, combs and other accessories, makeup, and medicines—many of which were unsealed only in 2004, on the fiftieth anniversary of her death. Ishiuchi has carefully arranged these personal belongings and photographed them using 35mm film in natural lighting. The resulting photographs create a kind of dialogue with Frida Kahlo, capturing her not as the "troubled heroine" with a fraught and difficult life as she is widely known, but in a simpler light of a woman attempting to live with a sense of hopefulness amidst so much pain and strife. Ishiuchi says of the experience, "The biggest thing for me, as a woman and expressive person myself, was that I had encountered this woman who had really, truly lived her life to the fullest."
Ishiuchi's Frida series were first exhibited to the public in November 2013 as part of PARIS PHOTO 2013, and a photo collection book was released by the Mexican publishing house RM. The first major exhibition of these was held in 2015 at the Michael Hoppen Gallery in London, and in Japan Ishiuchi's photographic process shooting Kahlo's personal belongings in Mexico was presented in a documentary titled "The Legacy of Frida Kahlo" (directed by Tadasuke Kotani).
This exhibition marks the first full showing of these works in Japan, and all are invited to experience the unique perspective and appreciation that Ishiuchi brings to Frida Kahlo through this contemporary photographic exploration of her intimate personal belongings.
Simultaneously with this exhibition, other works by Ishiuchi Miyako will also be on display at the Shiseido Ginza Building and SHISEIDO THE GINZA. Also, the photo collection Frida : Love and Pain (Iwanami Shoten), which contains mainly previously unreleased photos, and Ishiuchi's photo and essay collection Shashin Kankei (About Photography)(Chikuma Shobo) are also being published along with the exhibition, and the film The Legacy of Frida Kahlo will also be shown in Tokyo and Osaka.
About Frida Kahlo
Frida Kahlo (1907–1954), one of just a few female artists prominent during the first half of the 20th century, is noted for the way she combined a search for her own identity with her gradual establishment as an artist. Known for wearing distinctively "ethnic" costumes richly decorated with colorful embroidery and lace, she spent much of her life battling numerous physical impairments resulting from both a childhood illness and a brutal traffic accident. Always conscious of beauty even in the midst of such great hardship, her wardrobe included many richly embroidered corsets and items of ethnic apparel that she constantly reworked to accommodate her own ailing physique. During her life Kahlo had love affairs with such prominent figures as Leon Trotsky and Isamu Noguchi, and was married twice to Mexican literary giant Diego Rivera. Through her works and her tenacious passion for life, Frida Kahlo has emerged today as a well-known sympathetic figure and is often cited as a source of tremendous inspiration among many contemporary women.
Ishiuchi Miyako Profile
Renowned Japanese photographer Ishiuchi Miyako was born in 1947 in Kiryu City, Gunma Prefecture and raised in Yokosuka City, Kanagawa Prefecture. She studied textile design at Tama Art University before leaving school to pursue a career as a photographer.
In 1979 she earned the prestigious 4th Ihei Kimura Memorial Photography Award for her first three-part work, Apartment, which attempted to capture something of the atmosphere, signs, and memories permeating a downtown district. In 1•9•4•7 she photographed the hands and feet of women of exactly her own age and began a series exploring the nature of bodily scars. In 2005 Ishiuchi garnered international attention at the 51st Venice Biennale with a series titled mother's 2000-2005: traces of the future in which she photographed the personal belongings of her mother. Since 2007 her ongoing Hiroshima project has been earning international appeal for its depictions of the personal belongings of those killed in the Hiroshima atomic bombing, and she now exhibits widely at galleries and museums both in Japan and around the world. Most lately she has been exploring the themes of textiles and the memories they hold, first in 2012's Silken Dreams, which featured the kimono and meisen silks popular in the Taisho and Showa eras (1910s through 1980s), followed in 2014 by Childhood Garments, which focused on children's kimono.
In 2014 Ishiuchi received the Hasselblad Foundation International Award in Photography, widely regarded as the "Nobel Prize" of photography. And in 2015 she generated considerable sensation at the Getty Museum in Los Angeles with a solo exhibition, Postwar Shadows, featuring works from her Hiroshima series for the first time in an American museum.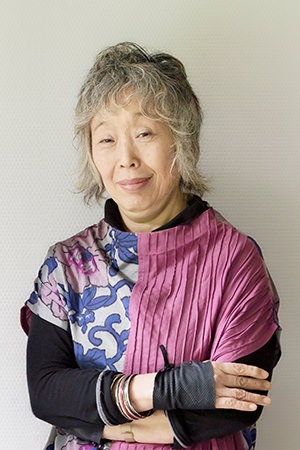 Selected Major Awards
| | |
| --- | --- |
| 1979 | 4th Ihei Kimura Memorial Photography Award |
| 1999 | 11th Shashin-no-kai (Society of Photography) Award |
| 2006 | Nihon Shashin Kyokai (Photographic Society of Japan) Artist Award |
| 2009 | 50th Mainichi Art Award |
| 2013 | Purple Ribbon Award |
| 2014 | Hasselblad Foundation International Award in Photography |
Selected Solo Exhibitions
2005
mother's 2000-2005: traces of the future, 51st Venice Biennale, Japan Pavillion, Venice
2008
Hiroshima — Strings of Time, Hiroshima Prefectural Museum of Art, Hiroshima
Ishiuchi Miyako — Hiroshima/Yokosuka, Meguro Museum of Art, Tokyo
2009
Ishiuchi Miyako — Infinity ∞ The Destiny of the Body, The Museum of Modern Art, Gunma
2012
Silken Dreams, Marugame Genichiro-Inokuma Museum of Contemporary Art, Kagawa
2013
Ishiuchi Miyako, Michael Hoppen Gallery, London
2014
Here and Now: Atomic Bomb Artifacts — Hiroshima 1945/2007, Andrew Roth Gallery, New York
2014
Childhood Garments, LIXIL Gallery, Tokyo
2015
Postwar Shadows, The J. Paul Getty Museum, Los Angeles
■Selected Photographs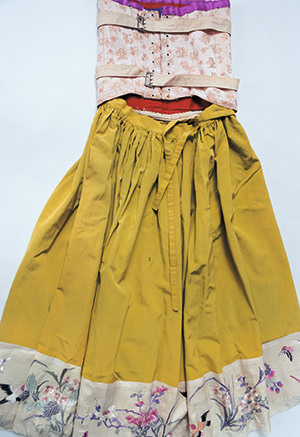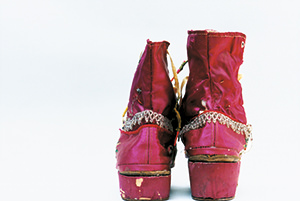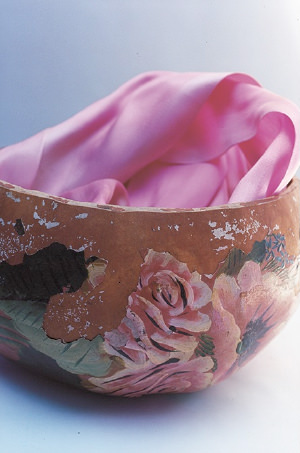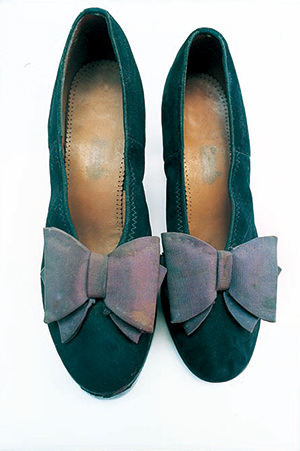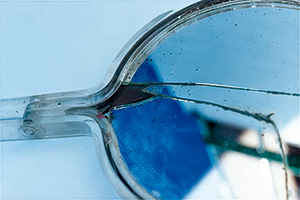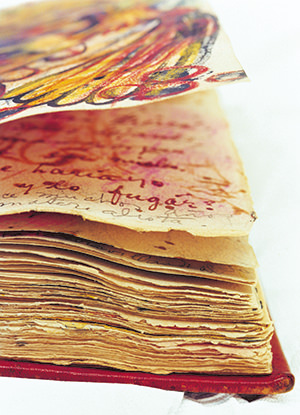 ■Related Publications
(1) Photo collection Frida: Love & Pain (Iwanami Shoten)
A Japanese edition photo collection containing many previously unpublished photos from Ishiuchi Miyako's Frida series.
Publication date: June 17, 2016
Format: A4, deluxe edition
(2) Shashin Kankei (About Photography) (Chikuma Shobo)
Ishiuchi Miyako's first essay collection in ten years, along with 50 photos from her earliest to latest works.
Publication date Early June 2016
Format: A5, deluxe edition, with dust cover
■Related Film
The Legacy of Frida Kahlo (directed by Tadasuke Kotani), a documentary focusing on the process of Ishiuchi shooting Frida Kahlo's personal belongings in Mexico.
Theaters
Tokyo: Uplink
http://www.uplink.co.jp/

Osaka: Theater Seven
http://www.theater-seven.com/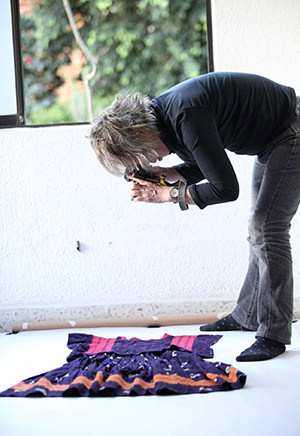 * Simultaneously with this exhibition, another exhibition titled Beauty Graphics by designers of Shiseido Advertising and Design Department will also be held at the Shiseido Ginza Building.

■Ishiuchi Miyako Exhibition — Frida is
Sponsored by:
Shiseido Co., Ltd.
Supported by:
Embassy of Mexico in Japan 
Cooperation by:
The Third Gallery Aya, Photographers' Laboratory, Kashima, Ltd., Kobayashi Gakubuchi Seisakusho
Duration:
June 28 (Tue) through August 21 (Sun), 2016
Location:
The Shiseido Gallery
Tokyo Ginza Shiseido Building, B1, 8-8-3 Ginza, Chuo-ku, Tokyo 104-0061
Tel:03-3572-3901; Fax:03-3572-3951
Hours:
Weekdays: 11:00 AM - 7:00 PM
Sundays and national holidays: 11:00 AM – 6:00 PM
Closed: Mondays (including public holidays falling on Monday)
Admission is free