News
2021.06.15

A special page is now available.
Outline
The "Tsubaki-kai" is a group show launched in 1947 with the reopening of the Shiseido Gallery following the wartime suspension of its activities. Named after the camellia (tsubaki) of the Shiseido symbol mark, and grounded in the belief that art has the capacity to offer hope and courage, Tsubaki-kai exhibitions have been staged even at times of post-war restriction, disaster and recession, out of a desire to help the world flourish once more. Serving as the main exhibition of the Shiseido Gallery for over 70 years now, and featuring a different lineup of artists in every era, to date the Tsubaki-kai has showcased the work of a total of 86 talented art practitioners.
This year will see the start of a new Tsubaki-kai, the eighth, consisting of work by Hiroshi Sugito, Ryuji Nakamura, Nerhol, Futoshi Miyagi, Aiko Miyanaga, and [mé]. Their cross-genre activities and collaborations, and team-based production, make all these artists especially representative of their era. Here at Shiseido Gallery, over the next three years to 2023 we will join them to ponder the possibilities and challenges of a post-corona "new world." 2021 will be designated the year of "Impetus," 2022 that of "Quest," and 2023 of "Culmination," with the participating artists identifying new questions as they follow the processes involved in addressing these three themes, over time delving increasingly deeper into those questions, and their respective responses.
Theme
This year, on the theme of "Impetus," the artists will select from the art collected by Shiseido at previous Tsubaki-kai exhibitions works that spark ideas around this "new world." By presenting what they have chosen from the collection, and their personal responses to it, via their own works and methods, they will attempt to bring new perspectives to the collection works, and create links between these, and the future. In 2022, the artists will work with each other and engage with experts in other fields in a "Quest" to explore questions and realizations from the first year, and present works arising from these interactions. The final year, 2023, will consist of an exhibition representing the "Culmination" of three years' activity.
A dedicated page will be set up for Tsubaki-kai 8 on the Shiseido Gallery website. This will be used to post information unable to be covered at exhibitions, as well as processes, documents and so on, all in the interest of facilitating communication with visitors to the exhibitions and the website.
The world in which we live is now at a major turning point. In uncertain, unpredictable times, art can give us courage, and hints of what the future might hold. At Shiseido Gallery we aim to make the Tsubaki-kai an open, welcoming place where artists and the viewing public can come together, and through dialogue share new values, and influence and inspire each other.
Eighth Tsubaki-kai Members
Hirsohi Sugito
Born 1970 in Aichi. Graduated 1992 from the Department of Japanese Painting, Aichi University of the Arts. Sugioto's paintings are characterized by their delicate colors and shapes, rhythmically placed, and simple motifs the likes of tiny houses, sky, and boats. His 2016 solo outing "particles and release" at Toyota Municipal Museum of Art saw him collaborate with architect Jun Aoki to configure the exhibition space, and for his first solo show at a Tokyo museum, "module or lacuna" in 2017, in response to the gallery space of the Kunio Maekawa-designed Tokyo Metropolitan Art Museum, he unveiled the 15-meter-long painting module. He undertook exhibition design for "Omni-Sculptures - The Scene of Emergence" at Musashino Art University Museum in 2021. Recipient of the 68th (2017) Minister of Education, Culture, Sports, Science and Technology Geijutsu Sensho art award.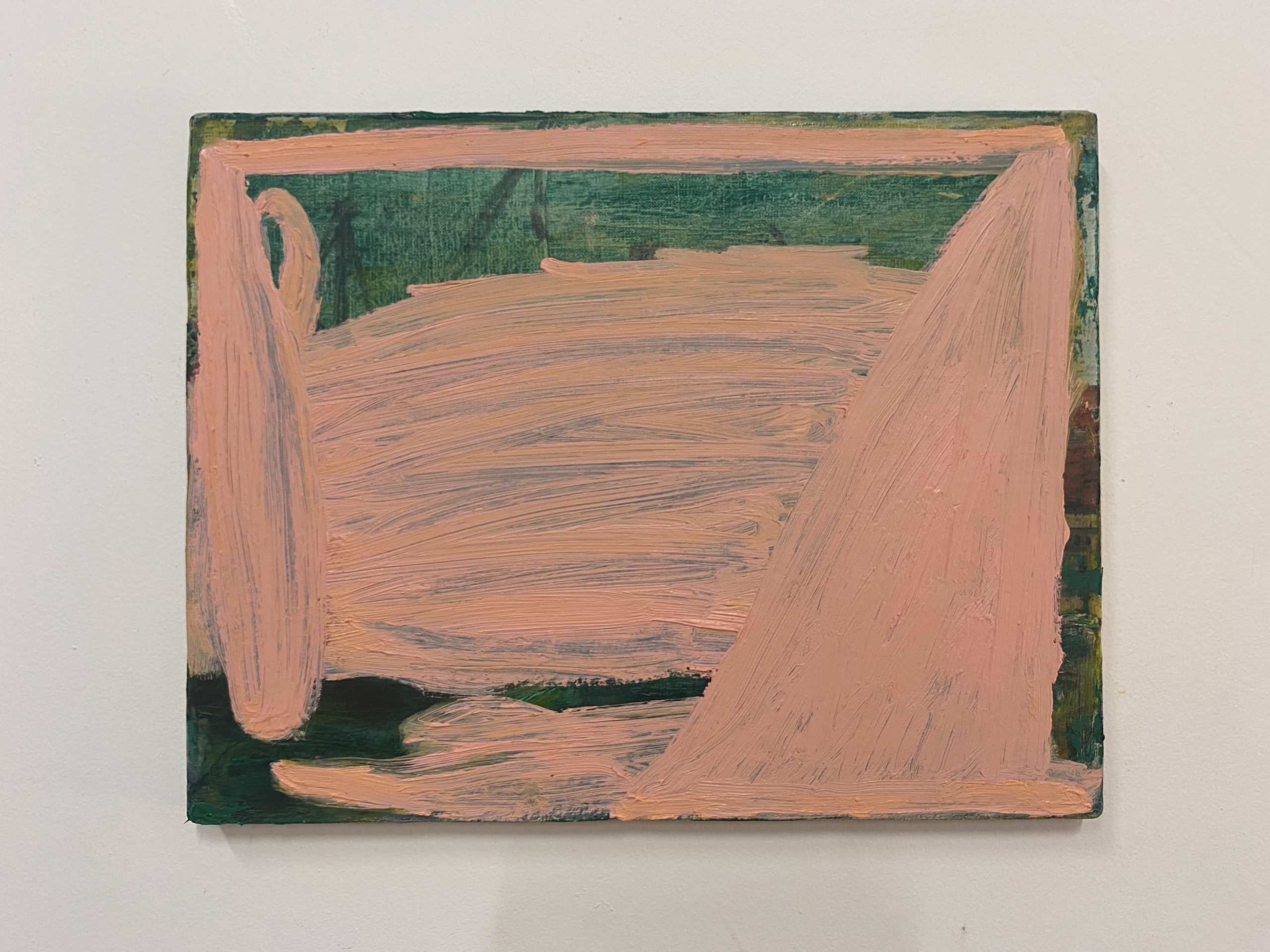 Ryuji Nakamura
Architect. Born 1972 in Nagano Prefecture. After earning his MArch at Tokyo University the Arts, and working with Jun Aoki & Associates, he established Ryuji Nakamura & Associates in 2004. Major works include Hechima (Collection The Museum of Fine Art, Houston, 2010 / San Francisco Museum of Modern Art, 2012), JINS Kyoto Teramachi-dori (2016), Kobe City Hall Citizens' Lobby (2017), "FormSWISS" exhibition space design (Tokyo/Kobe (2020/2021); and with Shiseido, exhibition space design for "Beauty Crossing Ginza: Ginza + La Mode + Shiseido" (Shiseido Gallery, 2016) and interior design for Shiseido Beauty Square (Harajuku, 2020). Group show participations include "Where is Architecture? Seven installations by Japanese architects" (The National Museum of Modern Art, Tokyo, 2010) and "Anti-gravity" (Toyota Municipal Museum of Art, 2013). Recipient of the 6th Kyoto Architectural Award (2018) and the 32th JIA Rookie of the Year Award (2020) among other honors.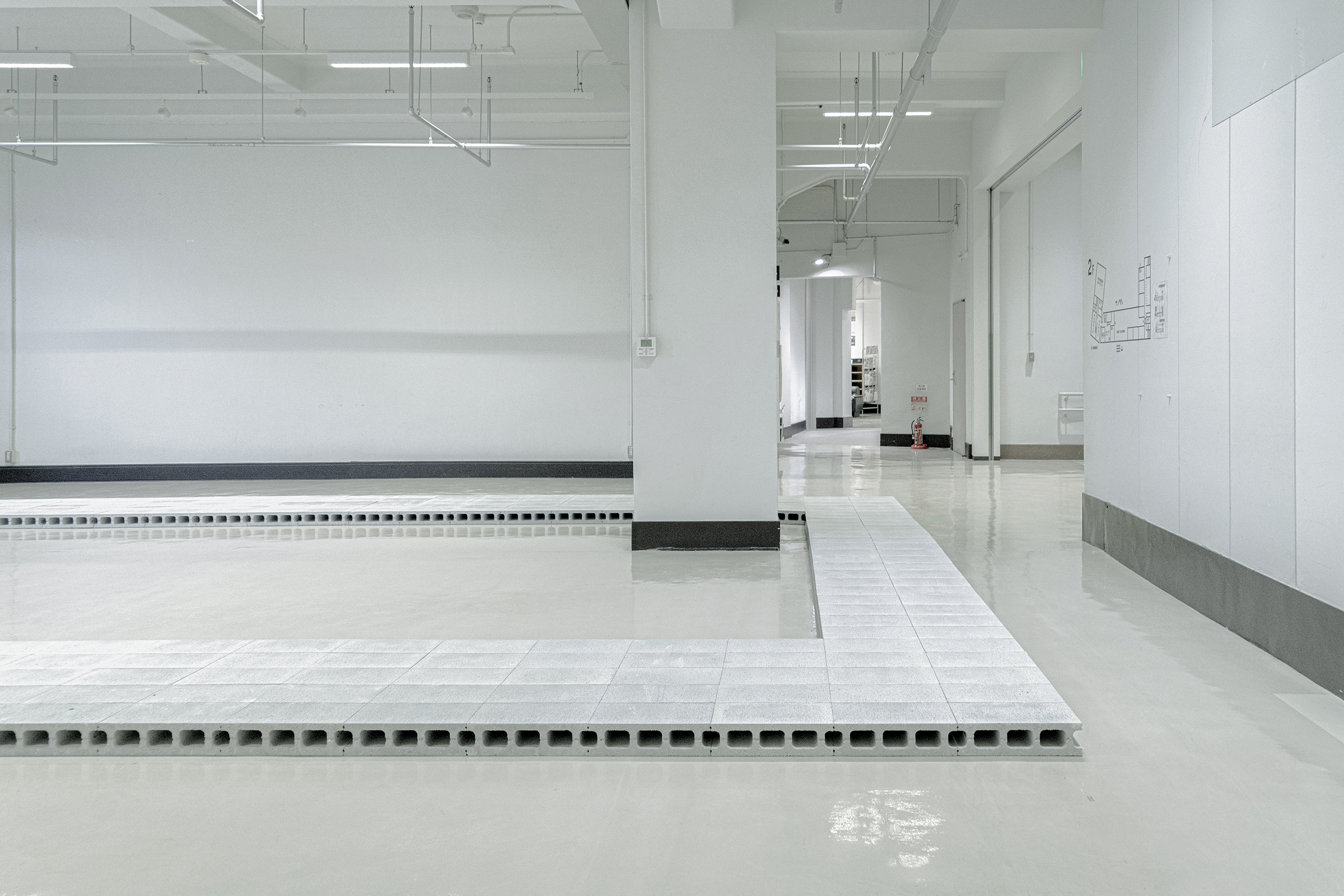 Nerhol
Artist duo consisting of Yoshihisa Tanaka and Ryuta Iida. Taking portraits, roadside trees, animals and water, as well as image data and recorded footage found on the internet as their source material, they have continued to develop their oeuvre of three-dimensional works created by carving into stacks of hundreds of photographs shot in rapid succession, the result of which are images that appear to distort even the very time axis of the subjects themselves. Such works have consistently engaged in an attempt to reveal the multilayered manner of existence harbored within organic entities, which often tend to be overlooked in the context of our day-to-day lives. Major exhibitions include "Interview, Portrait, House and Room" at the Youngeun Museum of Contemporary Art, Korea (2017) and "Promenade" at the 21st Century Museum of Contemporary Art, Kanazawa (2015). Recipients of the VOCA Prize in 2020.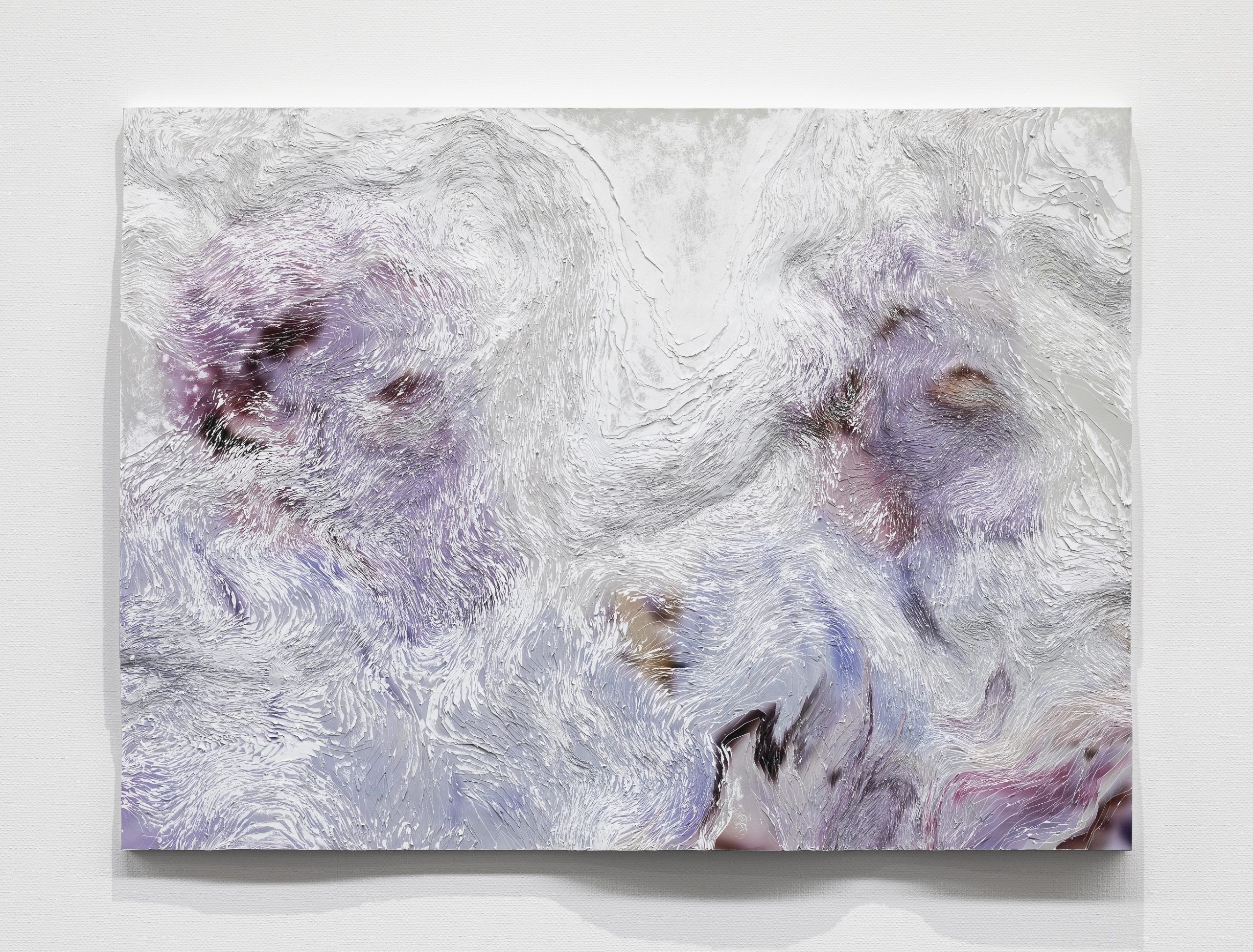 Futoshi Miyagi
Born 1981 in Okinawa. Graduated from The City University of New York in 2005. Major solo exhibitions include "In Order of Appearance" (miyagiya, 2021), "How Many Nights" (Gallery Koyanagi, 2017), and "American Boyfriend: The Bodies of Water" (Kyoto City University of the Arts Gallery @KCUA, 2014). His "American Boyfriend" project, launched in 2012, explores via artworks and talk events the relationship between an Okinawan man and American man falling in love in Okinawa. His works to date on subjects including his own identity, his native Okinawa, and American culture have taken the form of not only photographs and works on video but also novels.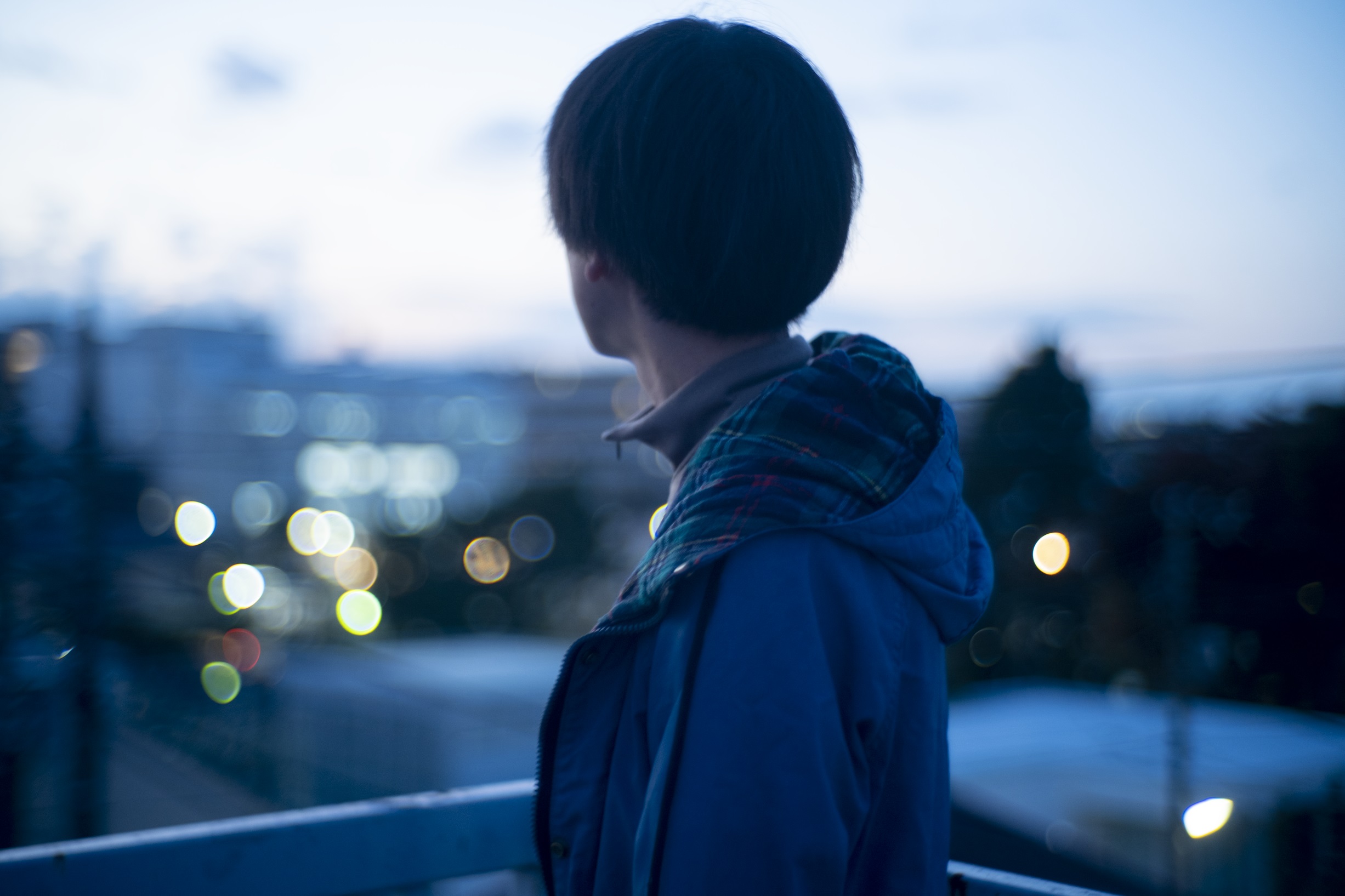 Aiko Miyanaga
Born 1974 in Kyoto. BFA in sculpture from Kyoto University of Art and Design; MFA in Intermedia Art from Tokyo University of the Arts. Miyanaga participated in the 3rd Shiseido Art Egg program. She spent a year in Edinburgh, Scotland on the 2007 Japanese Government Overseas Study Programme for Artists, and in 2011 winning the 22nd Gotoh Memorial Foundation emerging artist prize granted her a sojourn in the US and Latin America. Miyanaga has garnered attention with works that visualize the passage of time through traces left from everyday objects cast out of naphthalene and installations formed of crystallized salt. Recent solo exhibitions include "Utakata no Kasane" (The Museum of Kyoto, 2020) and "Rowing Style" (Takamatsu Art Museum, 2019). She is the first Tsubaki-kai member to have also taken part in Shiseido Art Egg.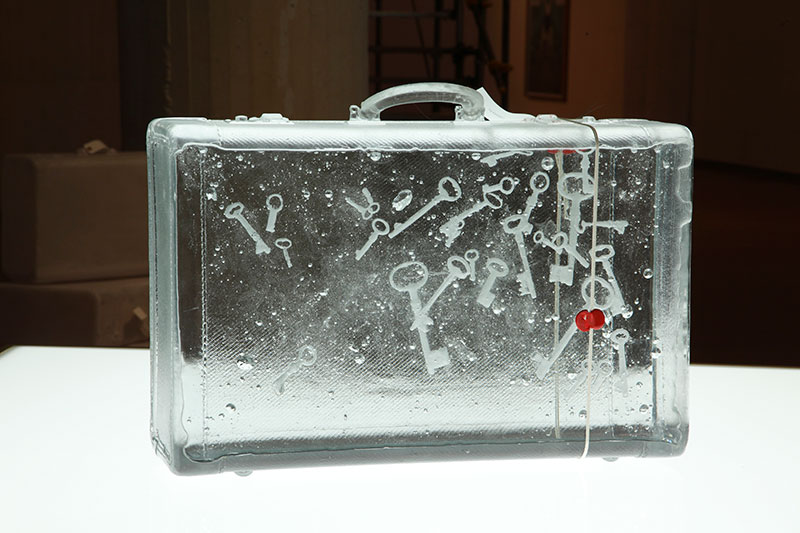 [mé]
Artist collective presenting works that endeavor to offer an immersive insight into the uncertainties of the real world. For [mé] the likes of technique and genre are of less importance than situation and path followed around the exhibition, including elements such as the gallery space, and audience. Their approach to the creative process is one of teamwork that utilizes the individual characteristics of the current principle members (artist Haruka Kojin, director Kenji Minamigawa, and illustrator Hirofumi Masui), combined with the exploration of relationships that will enhance ideas, decision-making, the refining of partnerships in bringing the work to fruition, and a shared creative consciousness at a spiritual level. Their solo shows including "Unreliable Reality – The Where of This World" (Shiseido Gallery, 2014) and "Obviously no one can make heads nor tails" (Chiba City Museum of Art, 2019), as well as their Utsunomiya Museum of Art outdoor project Day with a Man's Face Floating in the Sky (2013–14) and participation in the Saitama Triennale 2016 have drawn significant public interest.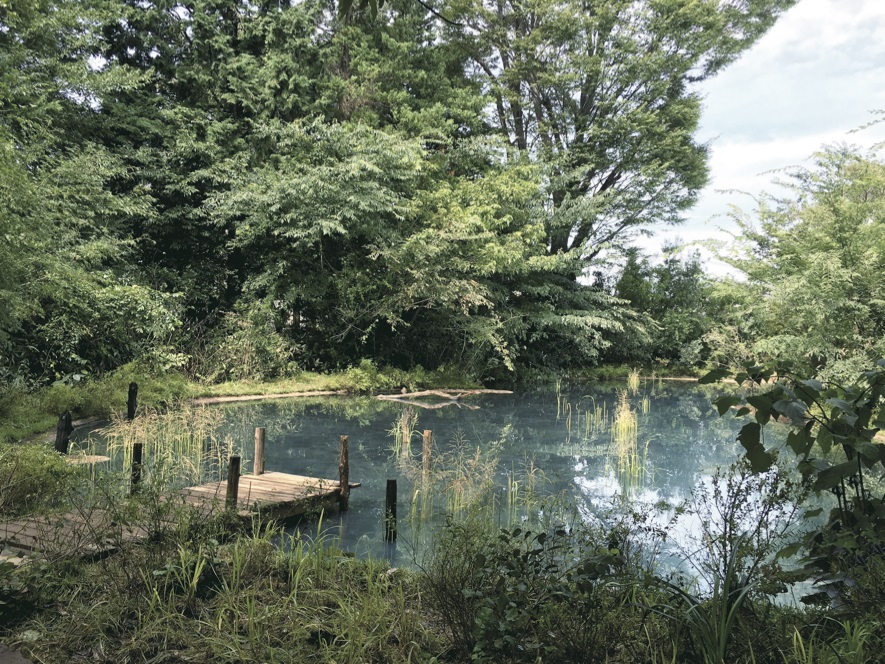 Questions and Comments about Tsubaki-kai 8
Exhibition Information and Access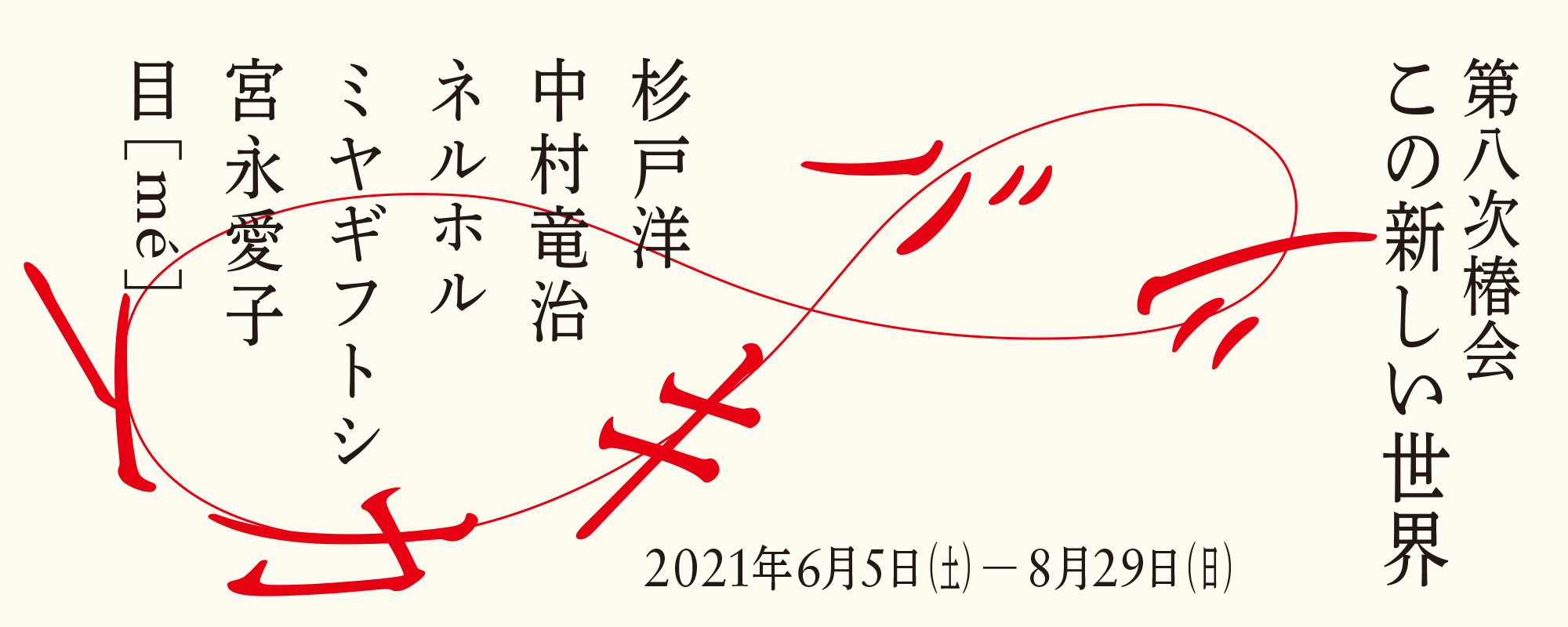 Tsubaki-kai 8: "This New World" Exhibition Information
Organized by

Shiseido Co., Ltd.
Dates

June 5 (Sat) – August 29 (Sun) 2021
Venue

Shiseido Gallery
Tokyo Ginza Shiseido Building B1, 8-8-3 Ginza, Chuo-ku, Tokyo 104-0061
Tel.

03-3572-3901


Fax. 03-3572-3951


4-minute walk from Tokyo Metro Ginza Station Exit A2
4-minute walk from Tokyo Metro Shimbashi Station Exit 1
5-minute walk from JR Shimbashi Station Ginza Exit


URL
Hours

Weekdays 11am–7pm, Sundays/holidays 11am–6pm
Closed

Mondays and August 16 (Mon) – August 23 (Mon), 2021
Admission

free
*Content and schedule are subject to change depending on the status of Covid 19 infection.
Information on related events will be posted on the Shiseido Gallery website as it becomes available.